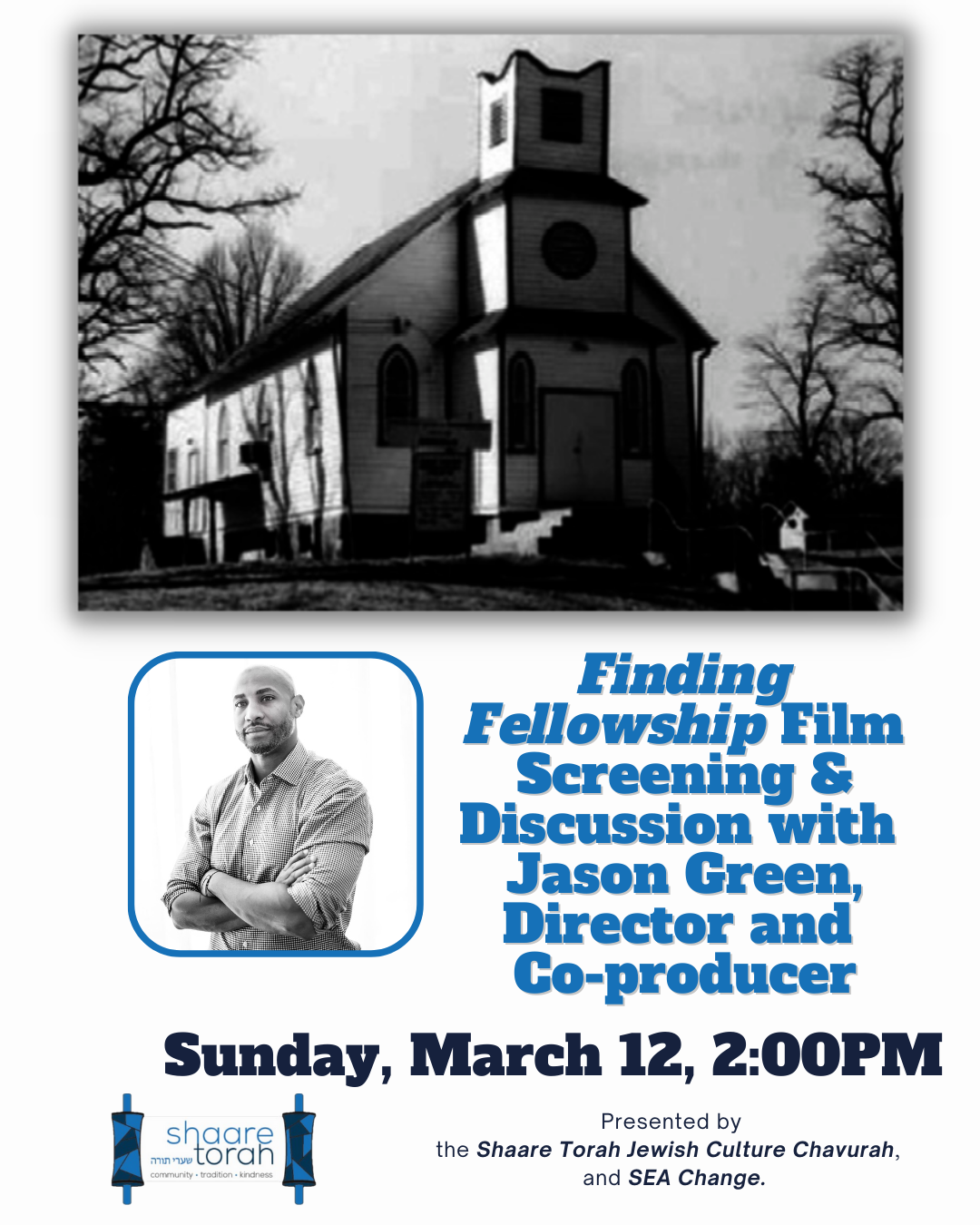 Finding Fellowship is a documentary that tells the story of how a Black church on Rt. 28 and two white churches in Quince Orchard came together in the wake of Dr. Martin Luther King, Jr.'s death to create the integrated Fairhaven United Methodist Church, a community of faith that still exists today. But the story actually begins in 1868, three years after slavery was abolished.
Jason Green, Director and Co-Producer, will introduce the film and lead a post-screening discussion.
Rev. Ken Hawes, Pastor of Fairhaven, and Rabbi Annie will speak about current and future coordination on issues such as antisemitism, racism, inclusion and equity.
The event is free and open to the community. Invite your friends and family.
Co-sponsored by the Jewish Culture Chavurah, Green Team and Sea Change. Light refreshments will be served.
Register for the event here!