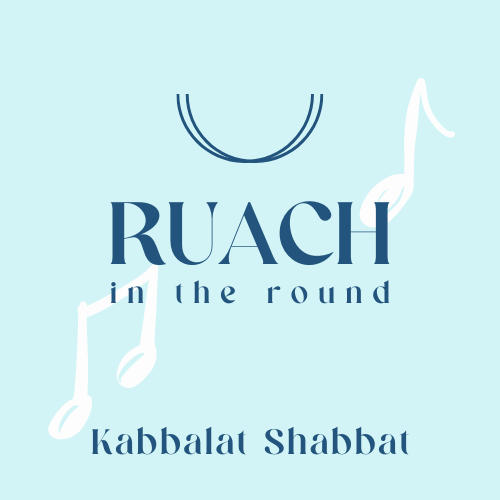 We're excited to introduce a new, spirited, song-filled Kabbalat Shabbat service, "Ruach in the Round," led by our rabbis and the Shaare Torah Davenning Team, with percussion accompaniment. Services will be followed with a light oneg.
We hope you'll join us to welcome Shabbat with both old, familiar tunes and new ones as we settle into to the spirit of Shabbat in song. Please note that due to the nature of this musical service, we are unable to stream them over Zoom.
We invite our Davening Team members and all who wish to learn to come at 5:30 to rehearse this week's songs!