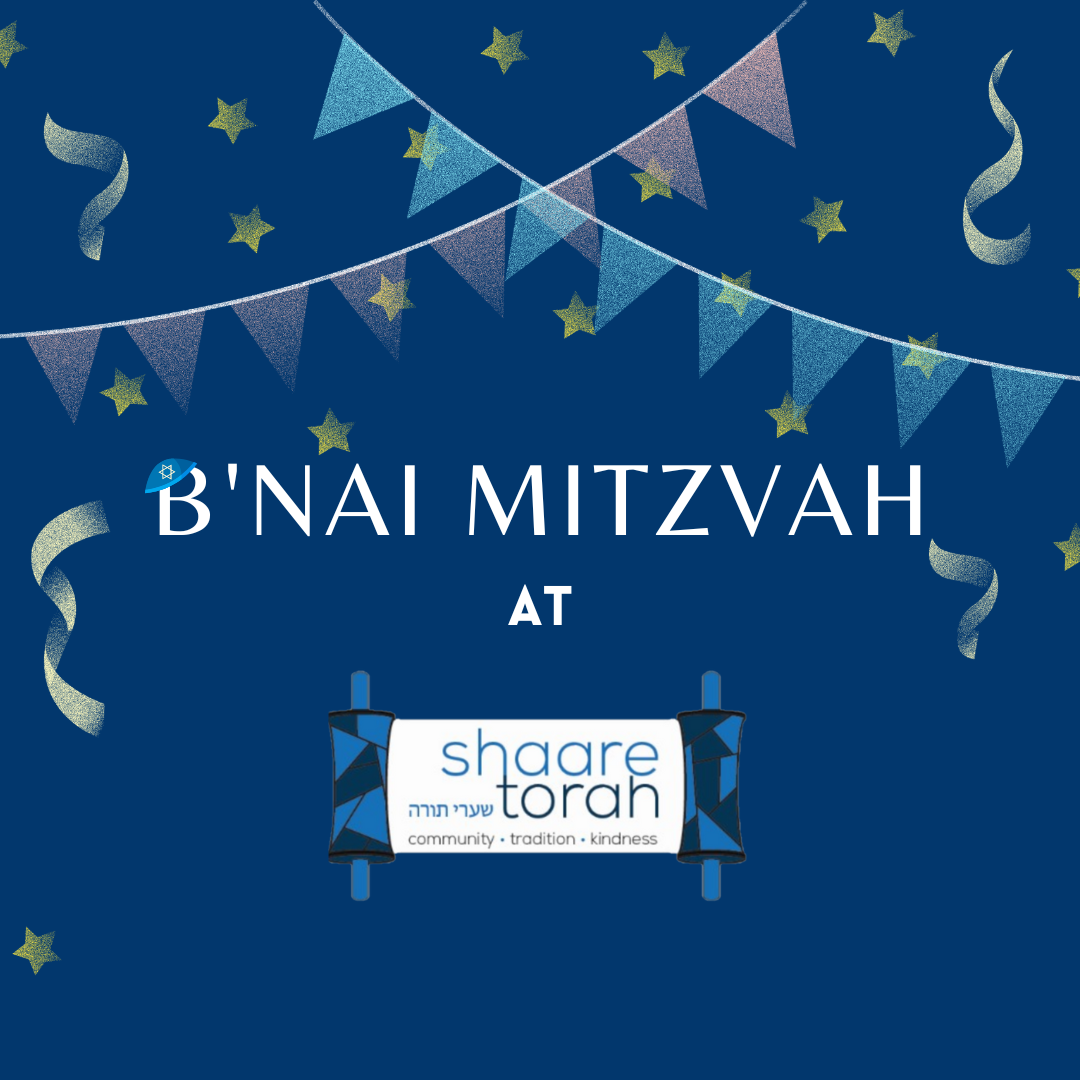 It is always wonderful to celebrate adolescent coming of age for our children at Shaare Torah. We know that our families have very diverse understandings of their own Jewish priorities, as well as what they hope the Bar/Bat/B'nai Mitzvah experience will look like.
Our "B'nai Mitzvah Experience" goal is to "launch" each student and family from their early experiences in Jewish education (religious school or day school) into young adulthood.  To that end, we help each family identify their goals in the two years leading up to B'nai mitzvah, including both family and student learning/experience projects, along with goals for preparation for the ceremony itself
Dates for Bar/Bat/B'nai mitzvah are generally assigned in the year a child turns 10 (generally 4th or 5th grade).  Formal membership is required for the rabbi to officiate at a Bar/Bat/B'nai mitzvah ceremony, as well as educational experiences defined in our b'nai mitzvah policy and a very reasonable b'nai mitzvah fee.
Students and families can choose between a ceremony held as part of our regular Shabbat morning service, a more private Shabbat afternoon service (which, depending on timing, may also include the evening service and Havdalah end-of-Shabbat ceremony), or on a weekday morning that traditionally includes a Torah reading (Monday, Thursday, or a Rosh Hodesh new month celebration). Families work with our professional staff to consider their goals to determine the most meaningful setting.